Perspire, cool down & enjoy yourself in our wellness oasis
Your day spent outside in the breathtaking natural surroundings in Salzburg's Saalachtal has come to an end. During the day you were out and about outdoors and seen what our region has to offer. After a long day in your hiking shoes or on your mountainbike a hot, steamy sauna awaits. In winter there is nothing nicer than warming up your weary, cold muscles after an action-packed day on the ski pistes. Relax and unwind, so nothing stands in the way of you enjoying another action-packed day in the region.
The wellness oasis at the Drei Brüdern in Salzburg's Saalachtal has an abundant range of treatments to help you relax and unwind. In our unique sauna area everyone will find the warmth that suits their needs. Those of you who relish a great deal of heat can look forward to spending time in our Finnish cabin sauna, while those who prefer a little less heat can pamper body and mind in the 'Kraxnofen' (a hay steam bath) and in the aroma steam bath. Whatever you decide on in the plunge pool well-deserved refreshment awaits. In summer the natural swimming area also is a place where you can dive in and unwind.
---
For our external guests:
Day entrance € 24,00 per person
Evening ticket (from 6 p.m.) € 12,00 per person
Block of 10 € 192,00 per person
Please register under: +43-6589-4522
---
Opening hours:
Monday to Friday 2:00 p.m. until 10:00 p.m.
Saturday, Sunday and feast day 11:00 a.m. to 10:00 p.m.
---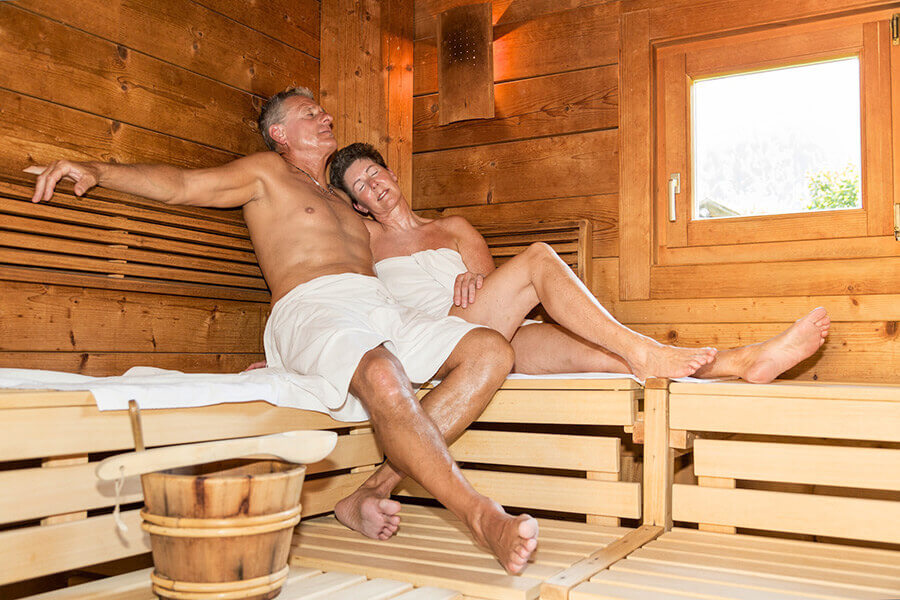 Finnish cabin sauna outdoors, right next to the wellness oasis. Aromatic infusions with lots of useful aromatherapy essences are there for you to avail of. To cool down there is direct access to the natural swimming area and to the outdoor pool.
The 'Bio Zirbenstüberl' is an Alpine herbal bath, where you pleasantly perspire in mild, damp heat, where the temperature rises gradually to approx. 50° - 60°.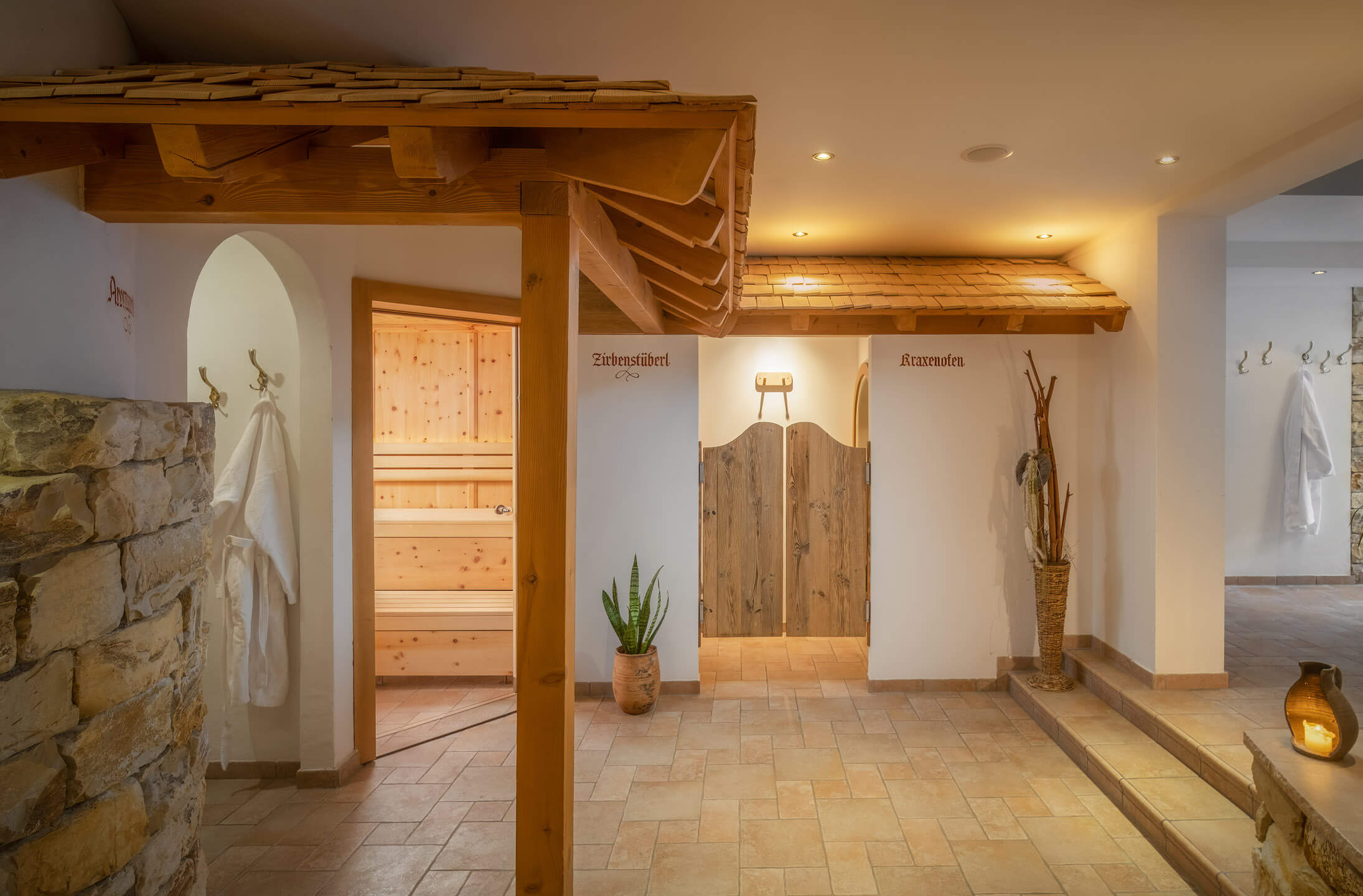 Freshen up in the 'Kraxnofen' and let the potency of the Alpine hay detoxify your body. Speedy relaxation for your back and shoulders.
The pleasant steam in the aroma steam bath (approx. 40°) invigorates body and mind and there are a variety of aromas to choose from.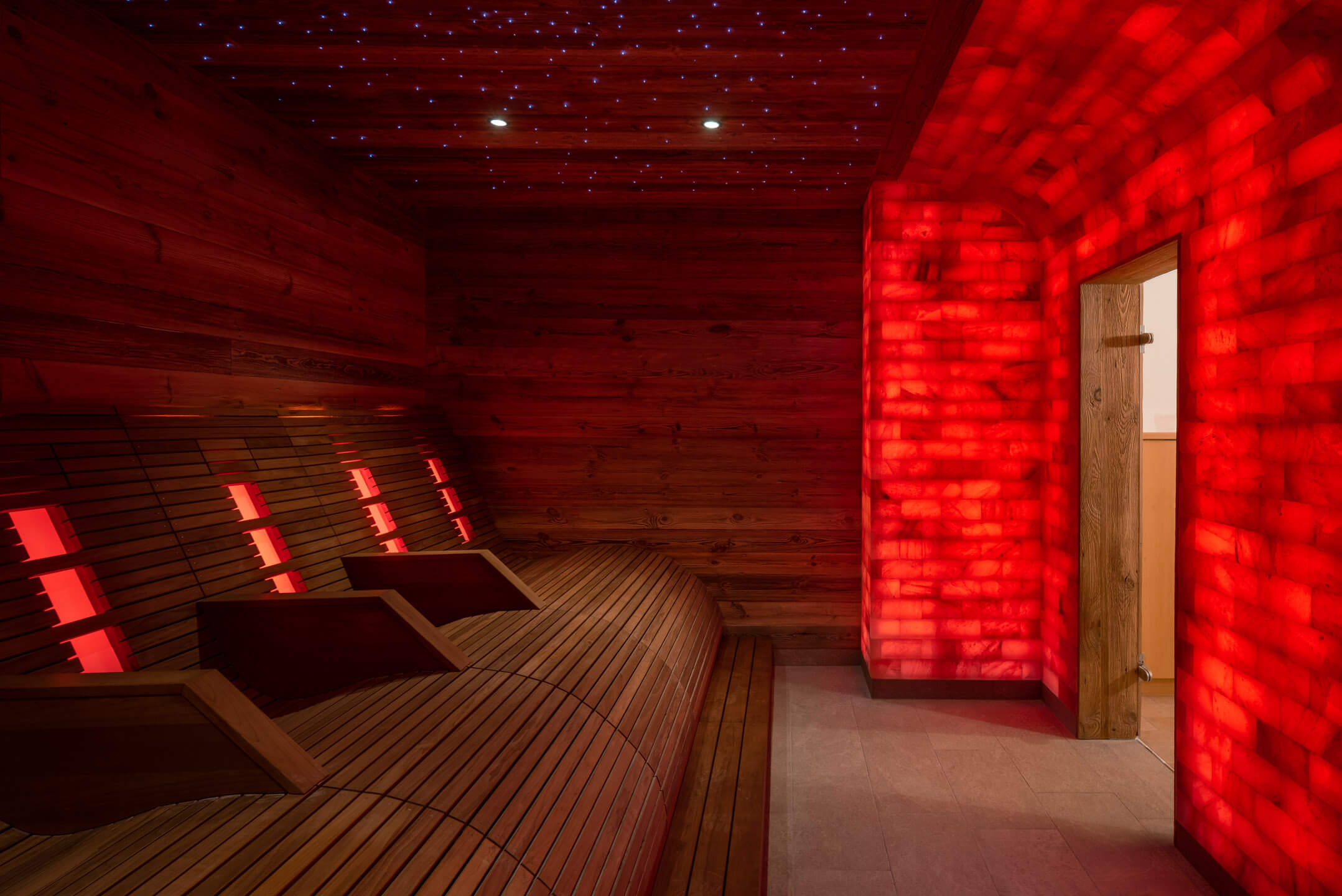 Salt grotto with infrared beds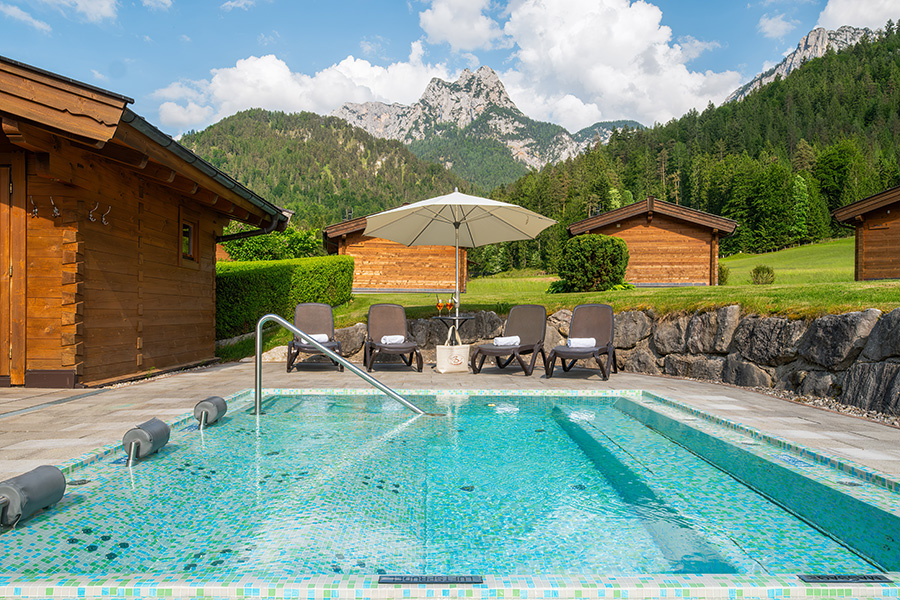 Whirl Pool - Hot Whirl Pool around 34° C year-round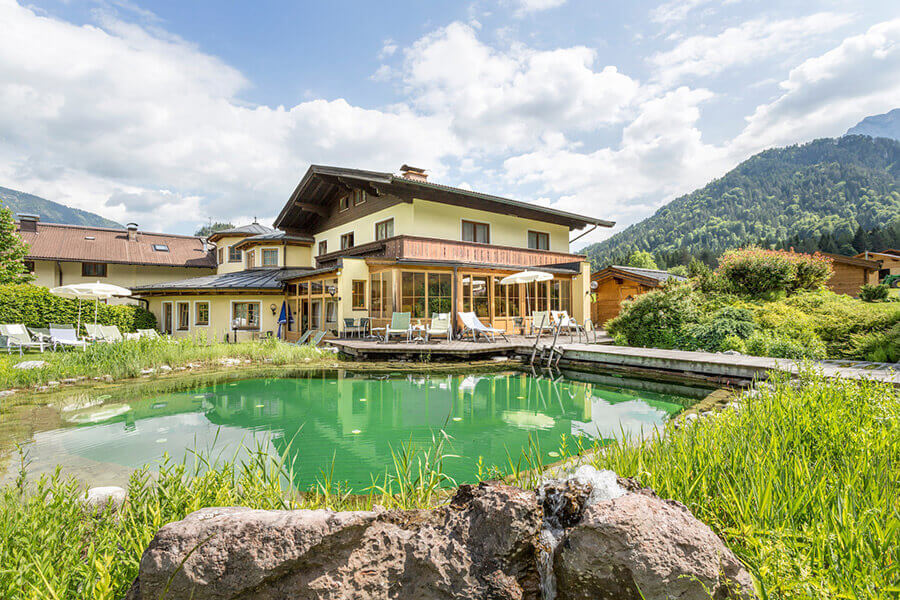 Natural swimming area - Let go and dive in! Swimming and relaxing in the natural swimming area.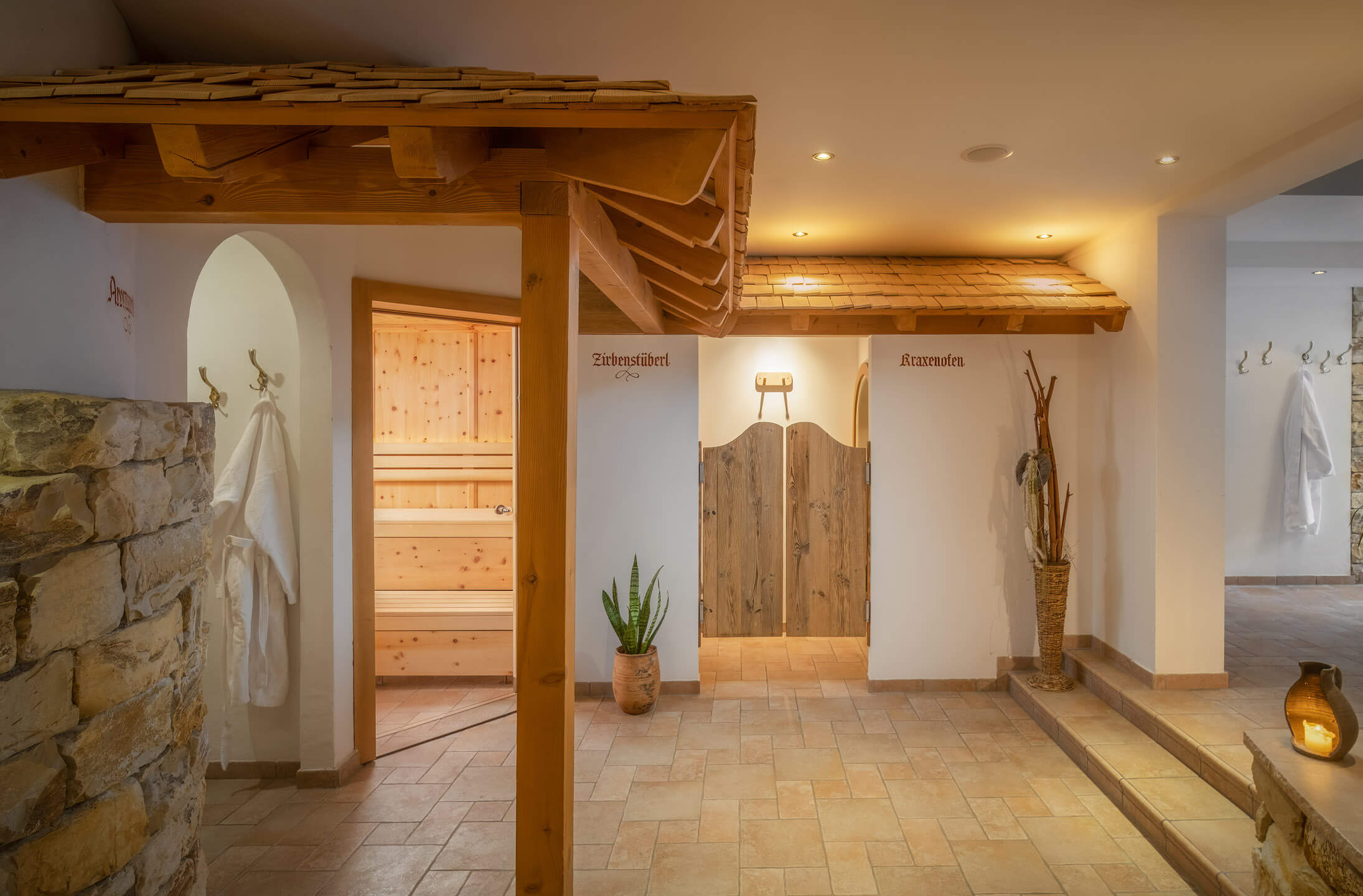 Wellness area indoors with fitness bar and mill wheel